On may 27, we celebrate the 10th birthday of Kick it out!. No kidding. Version 1.0 was released on 2010/05/27. That's ten years ago.
That's the perfect time to not only release Kick n Goal 1.0, but also Kick it out 10.0!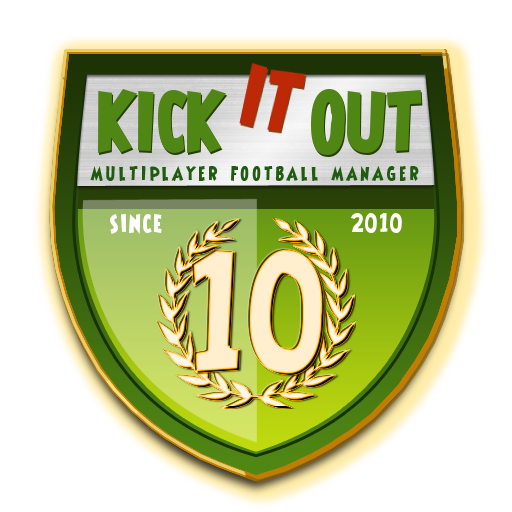 We already pointed out that KiO 10 will introduce a couple of new items about which we will talk more later. But the main new feature is the all new weekly clan tournament in "one for all" mode. Each saturday (19:00 CEST, 17:00 UTC, one hour before the Universe Cup) we will launch that tournament. Only one team per clan is allowed to take part, and the winner takes it all – and wins the new trophy for his clan. This will be displayed alongside the existing clan championship. The important difference is that smaller clans will also have good chances to win this tournament!
There's only one thing still missing. That's a name for the new tournament. Now that's where we ask YOU. Please send your suggestion for names for the new clan tournament until may 9th. Afterwards there will be a poll to find the best name. The last step will be to choose a trophy from three suggestions we will make based on the chosen name!
Still Spring Time
Note that the existing Season Pack will remain unchanged for may.
As a side note, please don't try to purchase that pack three times. While it might happen that the game still shows you the buy button after two purchases, adding the content will certainly fail (the reason being that Google payment does not implement monthly limitations, and we had to add that on top).