We are going to release the September Update of Kick it out next weekend (sept. 28).
The new version will mainly contain some technical changes needed to conform with changes by Google. Most are invisible for you, but for example there will be a nicer round icon on Android 9 devices.
But there are also some functional changes. Most notably, we are finally adding cannons for league top scorers.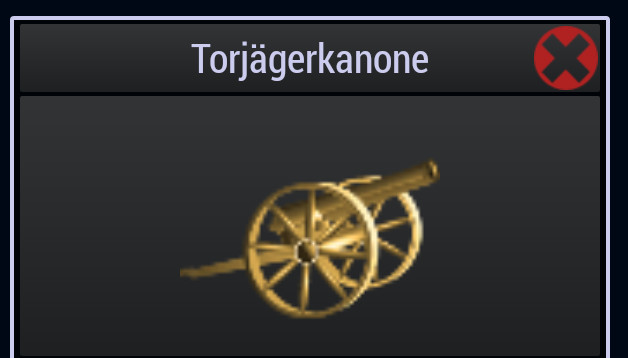 You get one of those (with player name and goal count added) when one of your players is the top scorer of a premier league. Note that you keep this trophy even if the player who won it leaves your team.
Another improvement is an footer popup whenever you advance in a challenge, showing the percentage.
Also, by public demand, we improve the Luxury training center: It will also be able to generate specialists randomly during training, like the large training center did. You don't need to do anything, as this is a server side change.
Furthermore, we are going to remove matches against bots from the match statistics.
The last change affects the Friendly Tour item. This will be removed from the game by end of this year, as it sometimes hangs, and we are not able to solve this with reasonable effort. Consequently, the item is removed from the shop, and a recycling option is added.
The update will be released next saturday, server side changes will go into effect on friday, enabling the scorer cannons for next season.