The next large update will finally introduce League Cups to the game!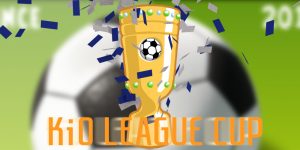 Each team participating in a league will also play in that league's league cup (exceptions: Beginner League and divisions 4+). The rounds will be played daily with the finals on saturday afternoon.

As the new competition is a bit complicated to implement, we are going to start with a test phase this friday. So, League Cups will be held next week, but they will not count towards the clan championship, nor will there be trophies for the winners. We will publish a beta version of the game by end of this week which will show the league cups.

We are very sure that this new competition will a lot of fun to the game! So stay tuned for more details next week.