This weekend, our Special affects self-organized tournaments. Each time you organize one of those, you get a collectible, and each time you participate, another one (so if you participate in your own organized tournament, you get two). Collectibles won this way are standard collectibles, but we mixed in some rare collectibles!

The tournament tickets needed to create own tournaments now cost only 2 ruby instead of 5!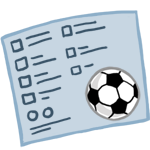 Furthermore, you can now store the address of your clan homepage in the clan manager if you want. Clan homepages will become visible to all users in the next update, and we will have a voting for the coolest clan homepage later this month!