Get the +6-Boost for superstitious players for 4 days, 29.10. – 01.11., just by playing games!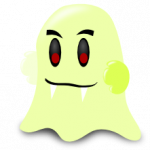 Notes: The Ghost Boost is rare. You need to play many matches to get one. But it is not random. You get one each x matches. So just play!

The boost can only be activated on superstitious players. All other boost rules apply. The ghosts will vanish afer a few days (see details in your inventory), so use them!