With this update we will introduce you the new tactic: 3-5-2.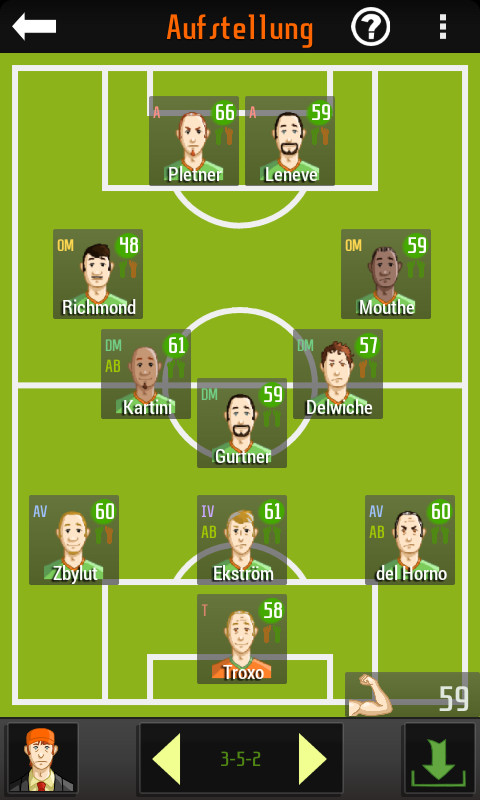 There is a second "paper-tactics", which is stronger than 343 because it produces fewer goals and thus fewer surprises against counterattack tactics.
In addition, 352 is better suited to the label "controlled defensive", which should always represent the paper tactics.
The exact release date is not fixed yet.
Have fun!