The April Update appears on Android at the 04/27/2014, next Sunday.
Updates for the other platforms include only corrections, not the three major innovations.
First of all, Slot Machine, which buy in -game store to buy cheap .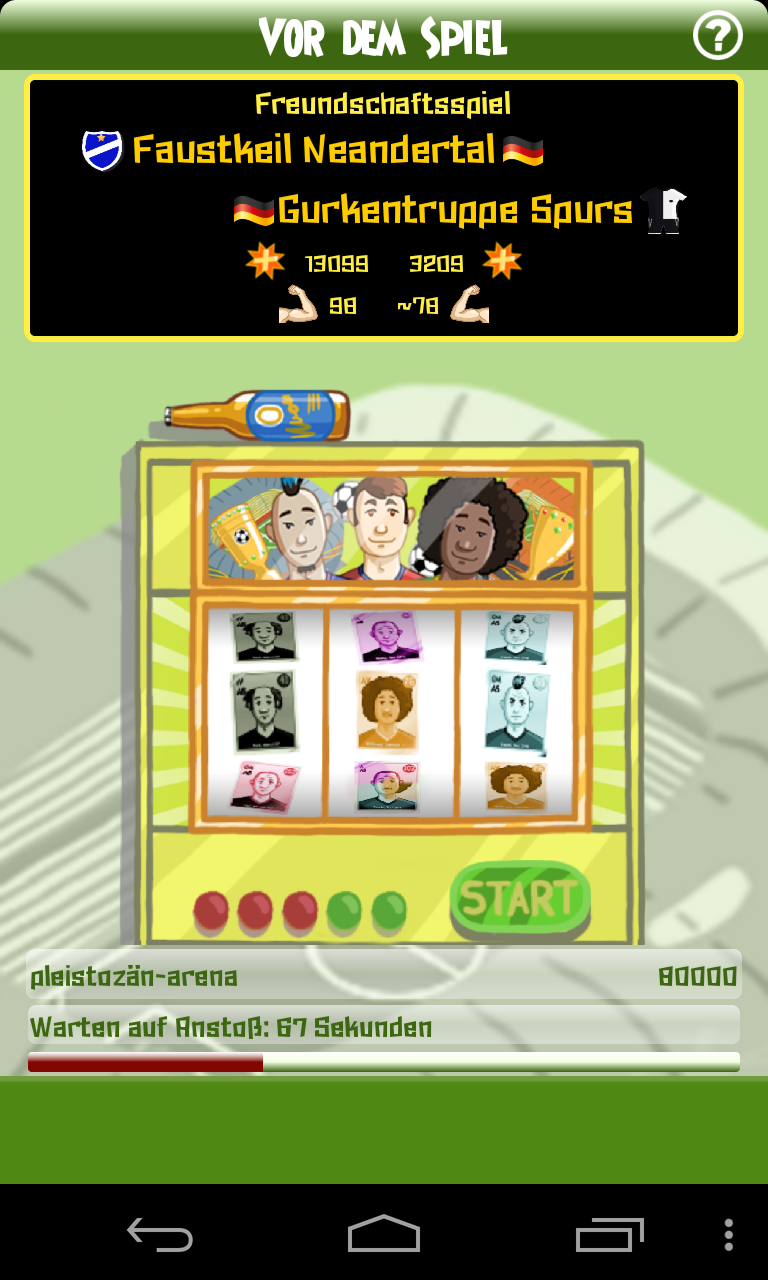 It always appears when you press the kick-off whistle and waiting for the opponent doin the same. (This is important: There won't be a delay because of this method, only the boring waiting time is removed!)
You can play up to 5 rounds with this Slot Machine (free of charge). If the game starts before, correspondingly less.
You can win the new Trading Cards, when three appear in a row (on the middle part there are colorful joker). If you have 11 Trading Cards, they can be exchanged for some items.
There are 5 different Trading Cards in decreasing order of frequency. The rarest is it the purple one.
You can exchange each 11 Trading Cards for items. The rarer the Trading Card, the more valuable items can you receive.

IMPORTANT:

No one should feel compelled to play Slot Machine. It is a feature of bridging the waiting time. No one can or should get a great advantage by using the Slot Maschine.
You can get the Trading Cards in May also by purchasing packs and playing the first match of the day as a part of a special like this month the eggs.
Second – and this is a small revolution – SponsorPay :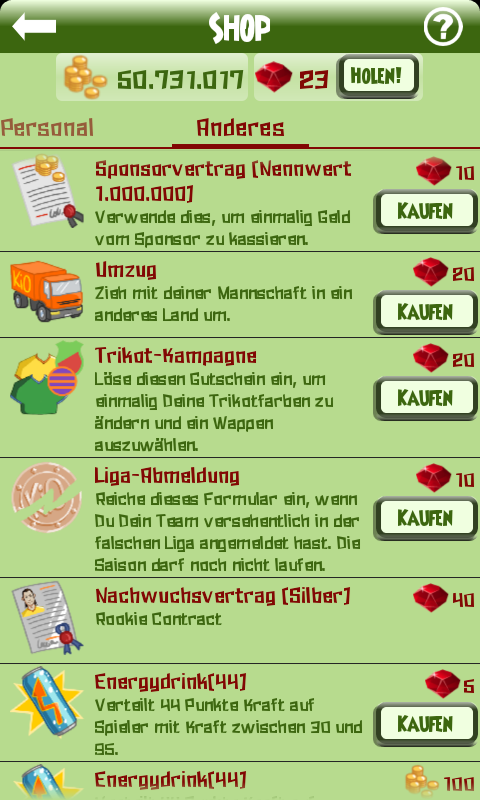 In the shop you can now buy rubins for items that are only in packs.
You'll get the rubins on SponsorPay by clicking on the "Get" button. Then you can choose whether you would like, for example, try a game or app (there are about 20 different offers from different species). After a short time you'll get a certain number of rubies. There are no cost for you; SponsorPay is paying your items.
In this way, players who dont want to buy any packs for real money or aren't able to(as in foreign countries) or may not ( Kids). In addition, you don't have to buy a whole Pack, if you only need relocations.