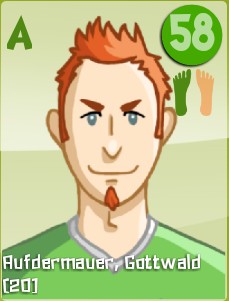 New special! On the occasion of the UEFA U21 Euro in Israel we are starting the KiO U21 Cups this afternoon!
The clou is: This new tournament allows only players of age under 21! You cannot enter the tournament if you have any older player in your setup squad. Attention: If you setup an older player after you entered the cup, you will loose 0:3 automatically!
Winners of the finals get not only payout, but also 10 talent points. Have fun in the first real young players tournaments in the history of Kick it out!
NOTICE: Due to popular demand, players aged 21 are now also allowed.