Kick it out! 10.0 is scheduled for release on may 27th 2020 which is the 10th birthday of Kick it out! 1.0!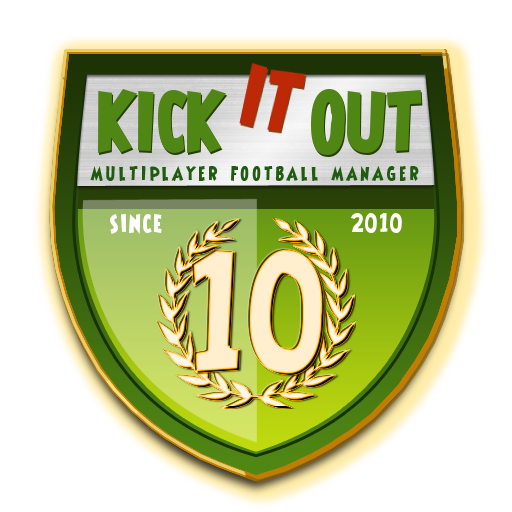 This article explains the changes in KiO 10.
Clan Master Cup
The Clan Master Cup is a totally new Clan tournament which is held each saturday at 19:00 CEST. It's a one-for-all-tournament which means that each clan can participate with ONE team only. The first team of each clan that joins the tournament will represent the clan. The winner's clan gets the Clan Master Cup (not the team!) and an entry in the new Clan Master Cup hall of fame.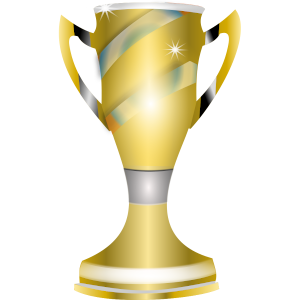 Other Clan Improvements
Clans are important for our game, so there are even more improvements. Clan admins will be able to make other teams new admin directly in the clan management. No more need to send us a message. Also, clans can be deleted using a new item from the shop. So also no need to send us a message, and, even more important, wait until we execute the change.
And there's more: Whenever a team above level 30 joins a clan, you will see that in the newsticker.
Help and Support
The Wiki will be integrated directly inside the game on the help screen. We are currently working on improvements in the english version, this will propably not completed when KiO 10 is released but somewhat later. Furthermore, the ingame message system will be replaced by an e-mail system.
Improvements for Beginners
We have many more users since a couple of months, and we found that we should make their KiO lives easier. We are going to remove the strength limitation of player transfers and we will change the player offers in the shop.
Fan Clubs
A completely new feature are the Fan Clubs. Your club can have multiple of these, and you get them when you solve special challenges which show up only once on fridays as you play. Fan Clubs increase the number of stadium visitors, or allow you to increase the ticket prices withoug risking lower number of visitors.
Specialist Eraser
There will be an often-demanded new item in the June Season Pack: The Specialist Eraser. This rare item allows you to make a specialist a "normal" player, and then to make him a different specialist by using the well known specialist training.
Adjustments
We will do some additional adjustments as follows:
In the simulation, some parameters will be scaled down for low morale (below 5). This means that losing against a team with morale 0 but surprisingly right counter formation will be much rarer. Also the chances to win against a low morale team with same formations (or even the right counterformation) are even higher than before. No changes for high morale greater than 4!
Payouts will be adjusted in Universe Cup, Galaxy Cup (higher) and Clan Cup (much lower) as they currently do not match the importance of those tournaments.
The list of highest or worst results will be removed because it heavily downgraded the server performance.
Please note that there will be no new version of the game for Windows. This means that certain features (those which depend on the app) are not supported on Windows, while server-only changes are.
Thanks for supporting us and for playing our game for more than ten years!