This year's KiO World Cup will start this friday with qualifier tournaments!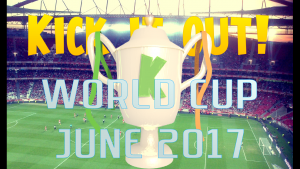 There will be 128 qualifier tournaments in total, launching each 30 minutes for 9 days between 14h and 21h (CEST), running until next week. You can play as many qualifiers as you want, until you win one of course 🙂

The group phase will be held on june 24 in the afternoon, and the final tournament on july 1st.

Stay tuned for more information, and check out our teaser video on our Facebook page!