Only a few days left until the 7th KiO birthday and the next great update!

Starting next season, we will award CLAN MEDALS für places 1-3 in the clan championship, AND also for place 1 in the "new clans" scoreboard! So found a new clan now, or join an existing new clan, to battle for the first BEST NEW CLAN medal!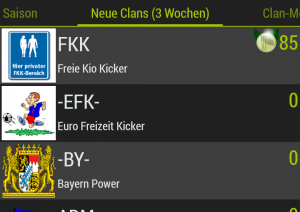 Note that clan medals are like trophies, but they belong to the clan and not to teams and are thus displayed on the clan screen.

More information about the next update follows shortly! And, no, it's not all about clans!