The update to KiO6 is imminent, we want to use the chance yet to present three other new features.
In this preview, we introduce in more detail the mental coach, the indication of the relative market value and the Weekly leaderboards.
We will replace the relative value through absolute values.
So there is no 50% or 500% of market value more, but a slider to adjust the absolute value.
This will help you get started, especially newcomers.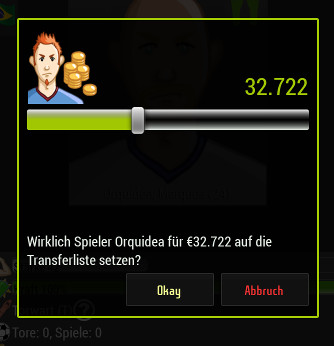 The Mental Coach you can increase every day your morale by 1. In addition to the Trainer actions boost , you now have the ability to maintain your morale constant at a certain level.
Now we come to a feature in which we are absolutely sure that you'll like this new feature. Well you asked often for this feature. We introduce the Weekly Leaderboards. As you can see on the screen lists are about a season(!). The prestige and the games counted and represented in this new leaderboards.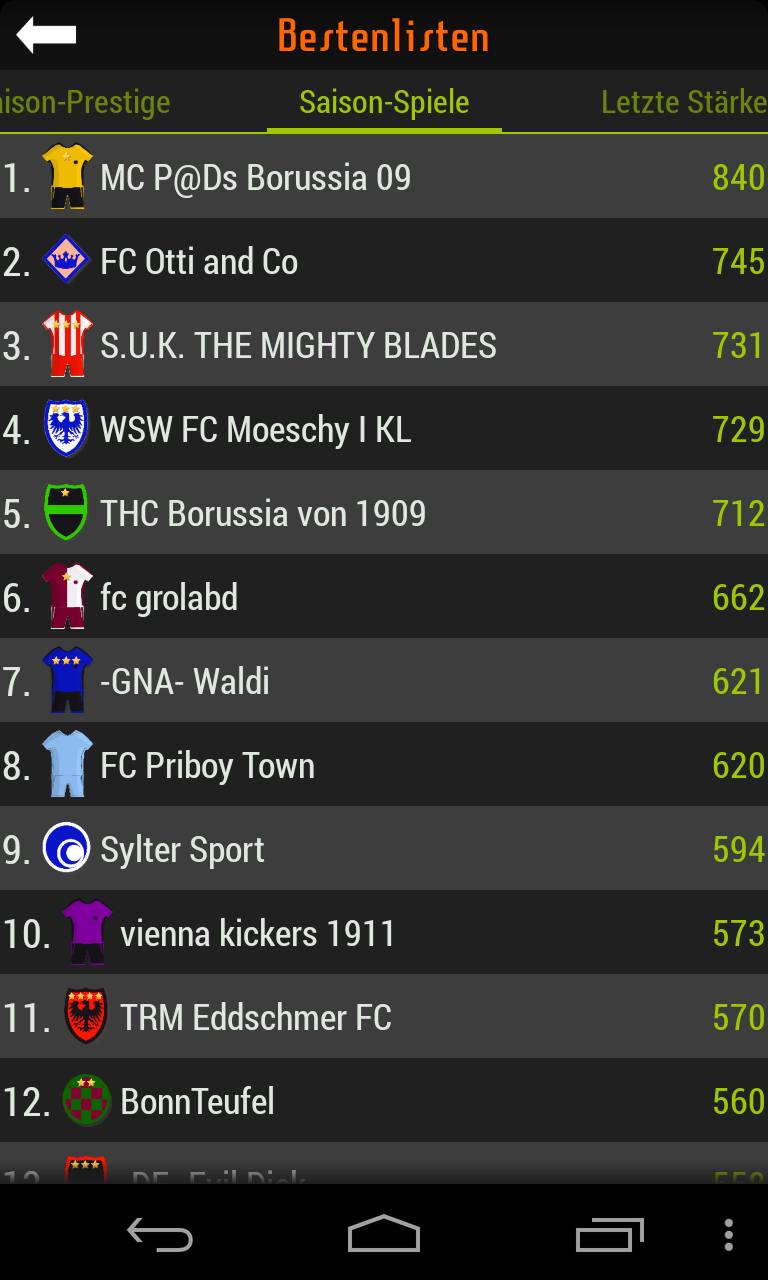 In addition, we will change the standard challenges. The amended challenges will be as follows:
Play Games 20x in a sold out stadium → 1 treasure chest (previously 10x instead of 20x and you only got TAP
Play Games 20x with min. 2 U21 players → 1 rookie point (previously gain moral 10. Is it logical)
Win 10 games with min. 2 Under-21 players → 1 mascot (previously: play "X" games 0: 0, which was too heavy and also annoying)
The following will disappear:
Win x matches at home with 3 or more goals
Train 3 player
Beat 10 times a better team
In total there are 3 so that standard HF less, which mathematically increases the probability of getting on of the other challenges (eg Scout discovery or mascot).
There is as yet only rewards rookie points, rubies, mascots and treasure chest. The rookie points are therefore the only recoverable item, which is also available in the shop, but it's also popular.
Upon the Mascot challenges it is important to note that the probability of getting them decreases, the more mascots you have. As already explained, i'll more difficult in the future to have all 5 mascots and the highest superstitous bonus of +22. This is intentional.
We hope you enjoy the new features and wish you lots of fun with KiO6!