May Update is on its way! It will become available on May 18th. And the major new feature will be…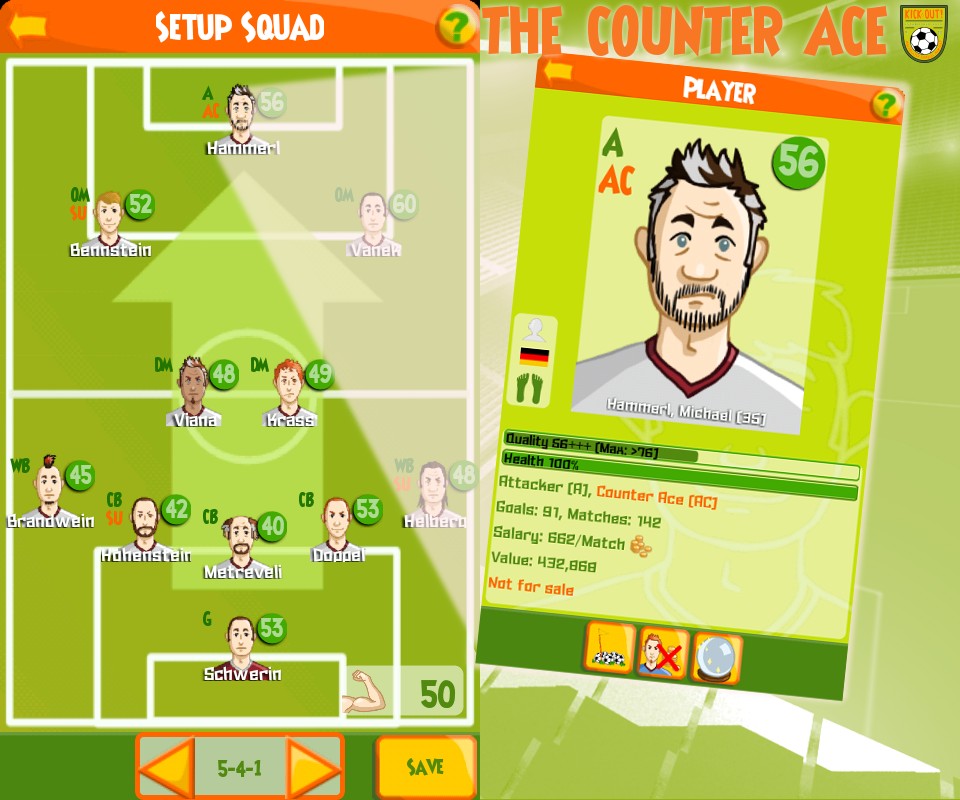 Yes, it's a new specialist – the Counter Ace!
Wonder what he does? Fair enough. We don't introduce new specialists that often, so there must be a good reason. Of course the best formation for playing counter tactics is 5-4-1. Unfortunately, that formation is good at preventing goals. But how to win? Here's the answer: Get one to three Counter Aces and they'll do the thing. Counter Aces, available as attacker and off. midfielder, have an increased goal shot propability for counter attacks (and only for counter attacks).
More information on the update will follow…
By the way let us point out that the server problems of the last two weeks were NOT caused by the April update, but by simple hardware defects which all have been sorted out as good and as soon as we could.