Well… not exactly this: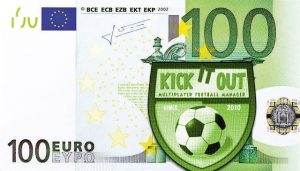 Most powergamers don't need them. Because they have billions of Kio$. What to do with them?
This weekend (friday to monday) we offer strength-100-top-specialists on the transfer list again. Of course they are very very very very expensive, but hey, what else do you need those billions for? Right?
So, visit the transfer list and see if you can invest your money in one of the best KiO players around. Strength 100.
PS: The october update will bring long awaited changes to the clan championship. More on this later this month.