The group phase is over, and here are the teams who will participate in the KiO World Cup final tournament on July 2nd (16 UTC, 18 CEST):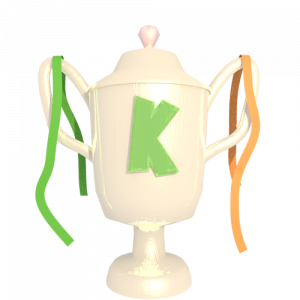 -OBC- Jimmy3000
-RSG- FOHLENELF BIERUSSIA UFY
VKV JC Neoteristis
-GVV- 1Fc Atemnot
-FR- AMNEZIA57140
BMC Ochsenfrosch United MKS
BMK TSV Reichenau
-GVV- Black n Yellow
-PRO- Captain Tsubasa
POL Gryf Slupsk PL
GSE 76137 Südstadt KA
KL Fallout Boys
-OBC- SardanaMatador
-DE- FC Flying Dutchman Halle
-DE- Bu-Pv FcB
THC 4 ever Yoshi
-OBC- DreamMogs Dribblers
-FR- fc grolabd
THC TSV Schusskraft
G.O.F Hounds of Hell
TRM FC Merci
KL FC Hot Dog
-PRO- ultrAslan Osmanen Frankfurt 74
TRM Rolling Thunder FC
NCNC Markus1987
-PJ- Hell town
TRM FC Fritzlar United
GSE TSG Wismar
-PRO- INTERNATIONAL
-PRO- Millennium Shield
TFF kann nix 0815
THC 4 ever FC Torrausch
ASS 1950 KÖNIGSKLASSE TREMMEN
BMC Ronny Berlin
-OBC- BRØNSHØJ FC
-FR- Breizh Lions AOC
-RU- Daan F.C.
NCNC FC lützel 85
-IRN- Nassajii
-PRO- Rote Teufel Lautern
1887 SV NordSturm
BWB BockwurstBier
BMC Kickers21
-GVV- Ultras Union WS 02
-OBC- EVER MATADOR
-GVV- FC Kölsch 1978
-GVV- Arctic Hoschis
G.O.F FC Isobobo
FRANK Ansbach
GSE FC SANTBOIÀ 1908
-PRO- germania baumberg
-DE- Red Cola Dortmund
-FR- France loves and defends your
TRM domnitsch
-RU- FC Stoneland 1979
ASS FC WIN
-GVV- 1 FC Seelze
-LVD- Kronos Hellas
TRM Rumpelfuß
POL FC Dynamo Stuttgart POL
Hoeckes Dream
Bauchredner 04
These are 62 teams. We had two groups with only one qualified team showing up and getting the pass without playing. so at least two slots will be filled by bots (and propably more, because always some qualified teams cannot show up for some reasons). That's not nice, but there is no other way.

The final tournament will be played in KO mode with rematches. Registration will open shortly before the start.

Good luck in the finals!