After today the last results of the group stage was sent to us, now the group phase is finished.
The second round matches will be determined entirely classical. Group winners from Group A play against the runners-up from Group B, while the runners-up from Group A plays against the group winners from Group B.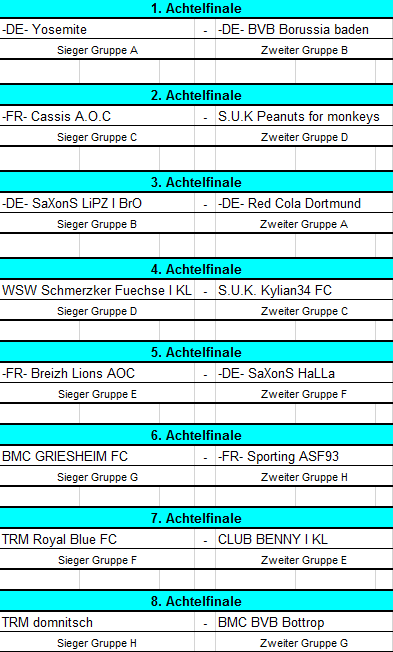 Here are the upcoming games. We ask the manager to play the games within the next 4 days, so to be completed by Thursday and sent the result incl. screenshot to the Community Manager.