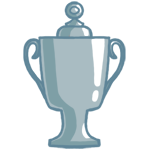 Just a couple of days until April Update comes.
What will it bring us?
One new feature will be the league versions of the Platinum and KiO Cups.
That's right, you will be able to win PC or KC in 6 team league competitions like Amateur and Junior Cup!
There is of course more to be undisclosed in the next days!